"Little by little, a little becomes a lot."
This inspiring message is the motto behind the "Little by Little" campaigns McCabe Promotional launched this year.
McCabe Promotional is a family-owned, B Corp™ Certified promotional products distributor that uses their business as a force for good in the communities where they live and work. Founded in 1981 in London, Ontario, McCabe has expanded across the province to have offices in Ottawa and North York, although their head office remains right here in London.
Natalie Kervin, McCabe's Marketing Manager, spoke with us about these Little by Little campaigns.
Through them, she explained, McCabe is able to raise awareness and amplify voices related to various social and environmental issues, and also to give back to charities that are connected to the causes at hand. Each campaign includes a speaker series featuring local experts to educate McCabe's staff, clients, and other community members on the issue, as well as a collaboration between McCabe and a local artist to design a t-shirt centred on the cause. The profits from the sales of that t-shirt go to local, regional, and/or national charities working to support the cause at hand.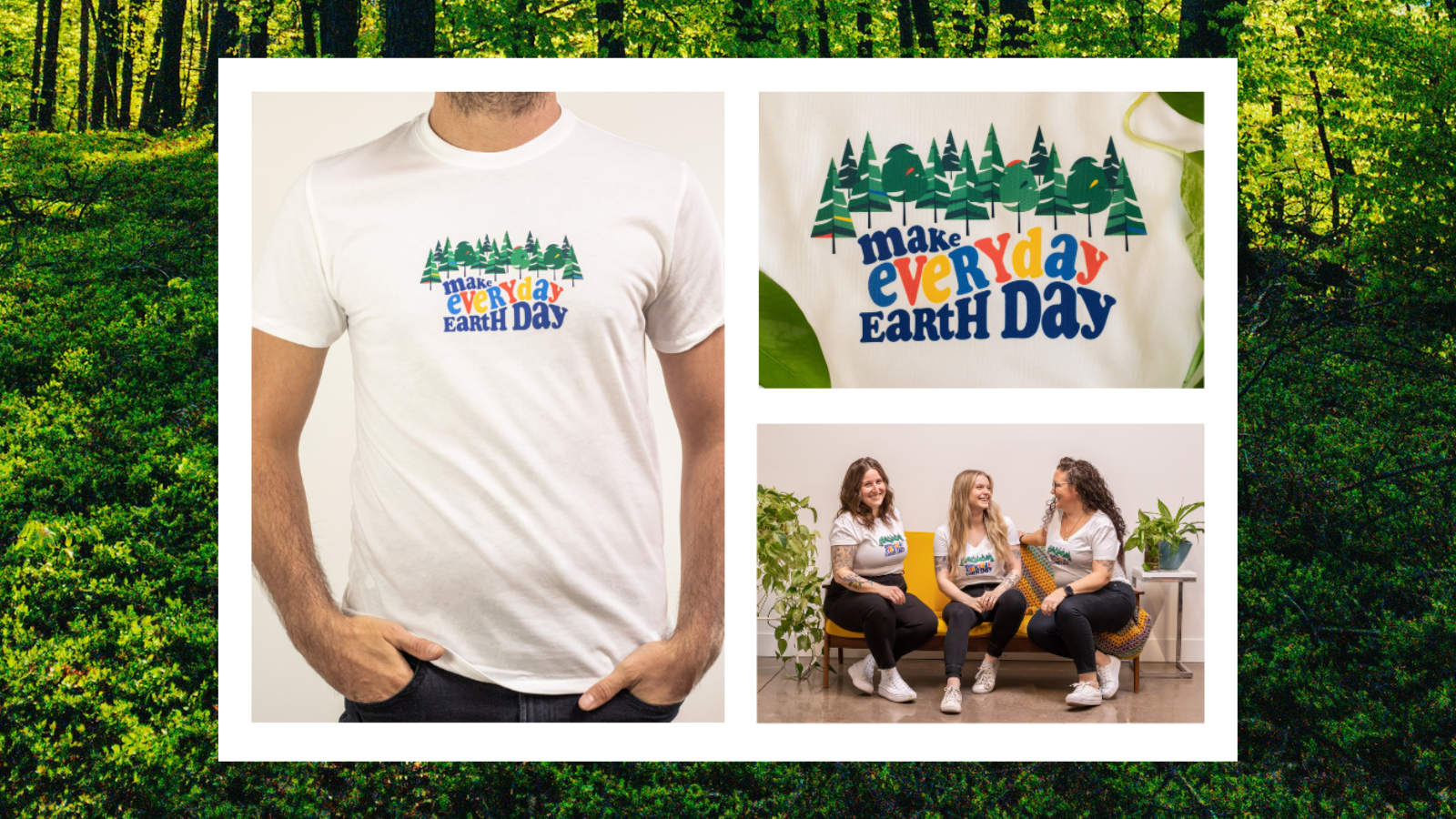 This past spring, McCabe launched "Make Every Day Earth Day" as their Little by Little campaign, focusing on environmental protection just in time for Earth Day.
"Businesses don't always care about their environmental impact," Natalie shared. She explained that to counteract this, McCabe works together with businesses to help them find ways of telling their stories using more sustainable options. Around Earth Day, the environment is top-of-mind for more people, making this the perfect time for a campaign about small steps businesses can take to make a real difference.
ReForest London's Executive Director, Dean Sheppard, was selected to participate in this campaign's speaker series panel event, with Bryan Gilvesy, CEO of ALUS, and Tom Cull, Co-founder and Director of Antler River Rally. We were also honoured to receive one third of the proceeds from the Make Every Day Earth Day t-shirt sales, alongside ALUS and Antler River Rally once again.
"We were happy to support ReForest London because you make environmental stewardship so accessible for both businesses and individuals," Natalie said. "You really bring the community together at all of your different events. Also, there are such great, immediate benefits of reforestation work, so we were really excited to support that kind of change and immediate impact."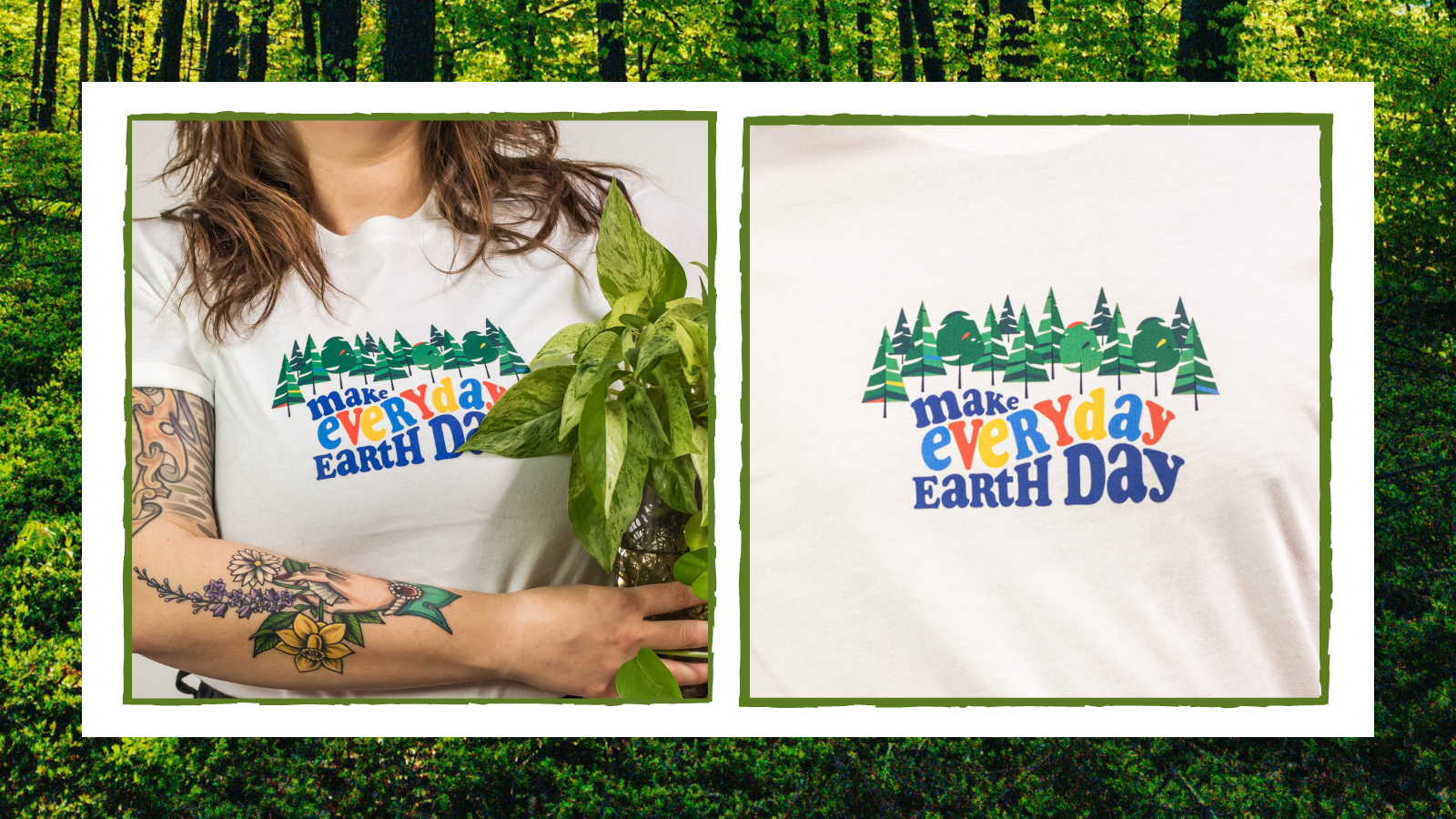 McCabe has completed several Little by Little Campaigns this year and they plan to continue these campaigns in future years.
When asked what advice she would give to other businesses that are looking for ways to give back to their community and the environment, Natalie's advice was reassuring.
"How a company gives back to their community is so unique to each business. There's no wrong way to do it. Just start, whatever that looks like for you!"
Natalie, who herself is passionate about the environment, quoted something ReForest London's Executive Director, Dean Sheppard, said during the Make Every Day Earth Day speaker series: "We don't need 10% of the world to be perfect environmentalists, we need 90% of the world being imperfect environmentalists."
She recommended that businesses take a 3-step approach when looking for new ways to make a difference: first, look inwards at your business practices and see what you can do to improve your own ecological footprint. Second, engage your team in the process to see which charities they're involved in, what particular causes they're looking to support, and how they'd like to do that. Third, reach out to local non-profits and see how your business or your team members can help them reach their goals!
Every business has different skillsets and capacities. If everyone does what they can, then together – little by little – we can make a huge difference.
To stay tuned to McCabe's upcoming Little by Little Campaigns, please visit: https://www.mccabepro.com/littlebylittle.


If you would like to explore how your business can support ReForest London through sponsorship or volunteering, please contact sheila [at] reforestlondon.ca (Sheila Creighton,) our Partnerships and Marketing Manager.