Spring 2022 Announcement
Our Tree Giveaway is now live! Click below to access our form with all of the information about how to get your tree(s). thank you for your patience, we hope you enjoy your new tree!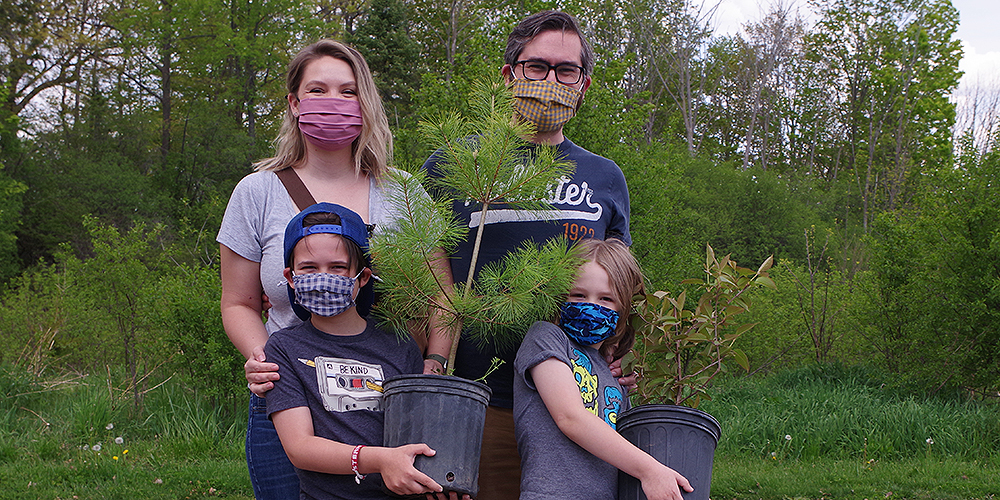 ​There are several ways that you can get trees to plant on your property and be part of the Million Tree Challenge to help make London greener and leafier one tree at a time!
As an Individual
Here are a few different places to get a tree to plant in your yard: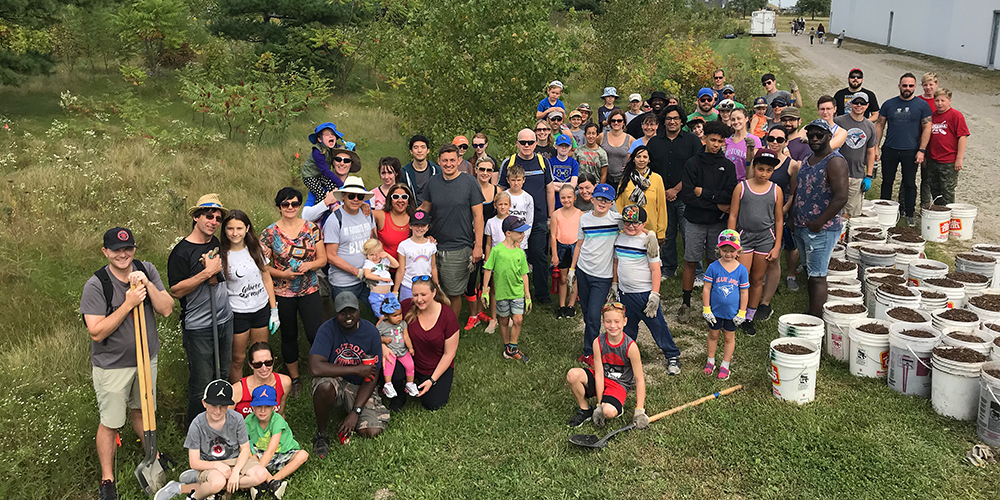 ​
As a Business
Trees are good for business! Transform a portion of your property into an economically and environmentally beneficial green space. We can help you do this with a variety of options and the potential for TreeMe grants from the City of London to help covers costs.

Industrial, commercial and institutional properties need not be vast expanses of turf grass, pruned shrubs and annual flowers, with landscaping fees escalating over time. Once established, a forest needs little maintenance and produces monetary, environmental and community benefits.
Compelling reasons to plant trees on your property:
Save money - Properly located and managed, trees can reduce demand for energy and maintenance of your built assets.
30% reduction of summer cooling costs
15% reduction of winter heating costs
35% easier to attract knowledge workers to your business
15% increase in property value
Increased lifespan of parking lots asphalt

Your employees, your neighbours and your city all benefit from trees. Trees have an immediate positive impact on the look and feel of your business and neighbourhood, and can favourably influence the perception of your business by Londoners, your employees and your clients.
Improve air quality at the local level
Contribute to the attractiveness of your neighbourhood
Clear demonstration to employees that your business is community-minded and environmentally conscious
Reduction of workplace stress for your employees
Gain recognition for supporting your community
7 decibel reduction in noise levels per 100 feet of forest
There are so many benefits to planting trees on your property. We would love to talk to you about it so please get in touch! Contact Sheila Creighton, Partnerships and Marketing Manager sheila [at] reforestlondon.ca (subject: Planting%20trees%20on%20my%20property) (by email) or at 519-936-9548 Ext. 228.